anti-regurgitation-formula
publication
Collection
Course
Safety and Tolerance of a Novel Anti-Regurgitation Formula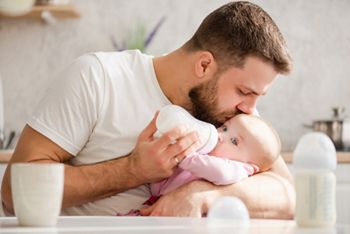 anti-regurgitation-formula
Regurgitation, infantile colic and functional constipation are common functional gastrointestinal disorders (FGIDs) during infancy. Approximately 30% of infants suffer from regurgitation and about 3 in 4 infants with regurgitation also experience other gastrointestinal (GI) symptoms.
The results of this study, assessing the safety and tolerance of a novel anti-regurgitation formula, show that the test AR formula with LBG, postbiotics and prebiotics is well-tolerated and safe to use in infants with regurgitation. In addition, there was a significant reduction of regurgitation within the first week for both AR formulas as well as a significant improvement of overall GI burden and most GI symptoms (e.g. stooling, crying, gassiness and fussiness) within the first week, with further improvement over time.
Please sign in or create a free account to download files.
anti-regurgitation-formula
This content is from a third party site.
This content is hosted on an external website. Clicking on the button will open the website in a new browser tab.
View content
Providers
Topics
anti-regurgitation-formula
6 items
You might also be interested in
infant-regurgitation-diagnosis-management
fgids-clinical-psychological
management-fgids-infancy
cma-functional-gastrointestinal-diseases
the-feed-early-life-gut-dysbiosis
management-gastrointestinal-disorders
anti-regurgitation-formula
anti-regurgitation-formula