biotics-innovations-applications
webinar
Collection
Course
Biotics Family: From innovations to applications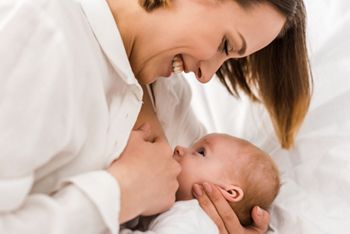 biotics-innovations-applications
Human milk provides the best nutrition for infants in the first months of life. Besides nutritional components, human milk contains many bioactive components that play a key role in supporting the development of a healthy, balanced gut microbiota and immune system.
In this lecture, Dr. Rocio Martin will review the different definition of 'biotics' and their roles to actively modulate the gut microbiota in non-exclusively breastfed infants and those with dysbiosis to optimize health outcomes and reduce the risk of disease later in life. While all biotics play a critical role in the development and maintenance of the gut microbiome in early life, their mechanism of action differ. The type of biotic indicated will depend upon the individual infant and clinical circumstances. 
Please sign in or create a free account to download files.
biotics-innovations-applications
biotics-innovations-applications
biotics-innovations-applications
biotics-innovations-applications