Supporting parents during mixed milk feeding
webinar
Collection
Course
Supporting parents during mixed milk feeding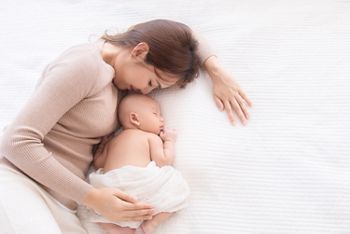 Supporting parents during mixed milk feeding
Breastfeeding is widely recognized as the optimal way to provide infants with essential nutrition for their growth and development. However, rates of exclusive breastfeeding decline by 6 months, often due to perceived milk insufficiency. This can lead to significant parenting stress and anxiety.
Many parents opt for mixed milk feeding, combining breastfeeding with formula feeding. However, these families often experience feelings of guilt, isolation, and a lack of support.
In this webinar, we will explore the best strategies for supporting parents during mixed milk feeding. Discover practical approaches to address their concerns, alleviate guilt, and provide the necessary support and guidance.
Please sign in or create a free account to download files.
Supporting parents during mixed milk feeding
Supporting parents during mixed milk feeding
Supporting parents during mixed milk feeding
Supporting parents during mixed milk feeding