management-gastrointestinal-disorders
book
Collection
Course
Gut Health in Early Life: Implications and Management of Gastrointestinal Disorders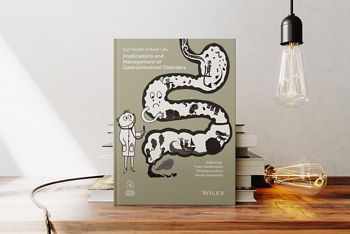 management-gastrointestinal-disorders
The Essential Knowledge Briefing practical guides under 'Gut Health in Early Life' examine gut health during the first 1000 days. These Briefings are specifically developed for healthcare professionals who work with infants and their caregivers. This second title 'Implications and Management of Gastrointestinal Disorders' provides the latest updates in the prevalence, cause, impact, diagnosis and management of common functional gastrointestinal disorders during pregnancy and infancy. Available to download in English and many additional translations.
Please sign in or create a free account to download files.
management-gastrointestinal-disorders
This content is from a third party site.
This content is hosted on an external website. Clicking on the button will open the website in a new browser tab.
View content
Providers
Topics
management-gastrointestinal-disorders
7 items
You might also be interested in
infant-regurgitation-diagnosis-management
fgids-clinical-psychological
management-fgids-infancy
cma-functional-gastrointestinal-diseases
anti-regurgitation-formula
the-feed-early-life-gut-dysbiosis
management-gastrointestinal-disorders
management-gastrointestinal-disorders
management-gastrointestinal-disorders