biotics-family-in-early-life
book
Collection
Course
The Biotics Family in Early Life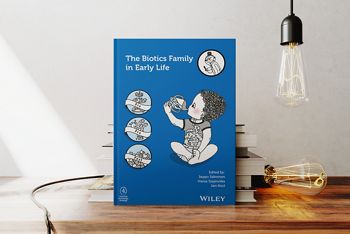 biotics-family-in-early-life
The Essential Knowledge Briefing practical guides under 'Gut Health in Early Life' examine gut health during the first 1000 days. These Briefings are specifically developed for healthcare professionals who work with infants and their caregivers. The biotics family in early life is the fourth book in an educational series on the first 1000 days of life. This book examines the influence of the gut microbiota on immunity, and discusses the building evidence supporting the use of nutritional biotics in early life, to ensure the development of a balanced microbiota and normal immune function development. 
Available for download: This informative booklet is licensed from Wiley and can be downloaded when you are logged in as a registered user.  
You may also view and download the book here.
biotics-family-in-early-life
6 items
You might also be interested in
lipids-immunity-growth-development-early-life
the-feed-breastfeeding-mastitis
proteins-breastmilk
carbohydrates-in-breastmilk
lipids-in-breastmilk
optimal-levels-linoleic-acid-early-life
biotics-family-in-early-life
biotics-family-in-early-life